Marketing Your Home
Our exclusive home marketing plan has one focus: YOUR home. Too often, agents are more concerned with marketing themselves and their business to effectively market your home to maximize the sale price and get it sold quickly. Below are just SOME of the things we do to market your home.
Professional Staging Consultation
Staged homes sell for more. This is the truth in all markets. Staging is more than simply moving some furniture around, and it is not interior design. Staging is an art that helps present your home in the best light. When it is the most beneficial, I provide a professional staging consultation for your home to help you maximize the sale price.
Professional Photography
The speed at which someone will bypass a listing because of poor photos is lightning quick. All too often we see photos taken on cell phones with poor lighting, agents appearing in mirrors, and even unsightly items in the frame of images meant to help sell homes. That's why we hire a professional real estate photography company to take beautiful photos of your home.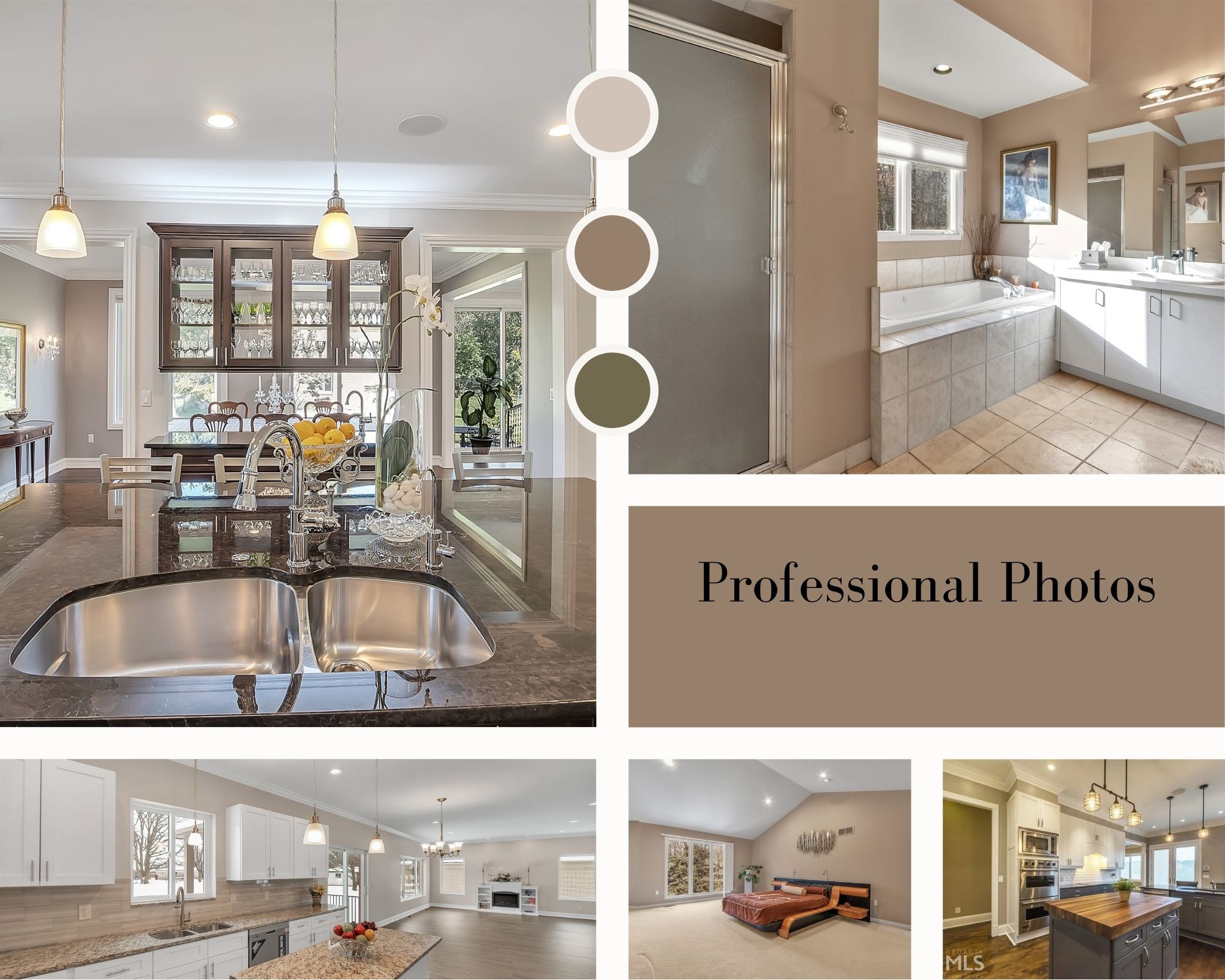 Professional Video
Online algorithms promote videos at a higher rate than photos. Knowing that, we hire professional videographers to shoot high quality video walk-throughs of your home, transporting potential buyers into your home from the comfort of their sofa. We then promote this video on multiple placements across the web, giving you the most exposure for your home.
Digitally Marketing Your Home
90% of home buyers are starting their journey online. Billions of people use social media like YouTube, Facebook & Instagram daily. Hundreds of billions of searches are performed on Google every day. While the majority of Realtors will simply list your home on the MLS and stick a sign in your yard, we employ an active and aggressive marketing campaign for YOUR home. By promoting your home on all available media, we ensure that the most potential buyers are exposed to your house.
Remarketing Campaigns

You know when you visit your favorite website to shop for shoes, and after you leave the site (to get back to work), you see that same pair of shoes showing up in ads for days or weeks following? Remarketing is at work to incentivize these lost shoppers.
Remarketing using a pixel from Facebook or Google on our web pages to capture our visitors' IP address allows us to keep their attention after they have left our page.
Get Your Home Sold For The Most, Fast